All the ways Trixie Mattel, Shangela, BenDeLaCreme, and more gave us life
Like fabulously packaged Shangela sprung forth from a glitzy gift box straight from the abyss of elimination, nine sickening queens roared back into the RuPaul's Drag Race spotlight last week, as the two-time Emmy-wining host announced Friday the third crop of All Stars returning to the reality competition series for a spot in the Drag Race Hall of Fame. While some queens are new to the family (Aja hails from this year's ninth season, which concluded three short months ago), others have been around since season 2 — almost as far back as the days Drag Race looked like it was filmed inside a bedazzled broom closet on a camcorder purchased in 1993. So, if you need a refresher before RuPaul's Drag Race All Stars 3's 2018 premiere, read on for some of the cast's most memorable moments lifted from the show and beyond.
Shangela (seasons 2 and 3)
What Shangela lacks in presentational finesse, her (somewhat accidental) legacy more than makes up for in sheer popcorn spectacle. After settling for last place at the top of season 2, she became the first queen to rejoin the main competition, when Mama Ru brought her back into the fold for season 3, memorably wheeling a giant box — from which Shangela burst — into the work room.
The act itself has become a meme widely circulated amongst Drag Race fans, though Shangela's intense row (about allegations of a sugar daddy, of all things) with Mimi Imfurst is currently enjoying newfound resurgence on social media.
BenDeLaCreme (season 6)
It's perhaps the most obvious choice on this list, but no Snatch Game performance in Drag Race history comes close to topping BenDeLa's season 6 interpretation of Downton Abbey-era Maggie Smith. From referring to Twitter as "some sort of a song bird" to schooling Trinity K. Bonet's Nicki Minaj on proper English ("Excuse me, we originated the language," she says), it might not be personal accuracy that makes the character work, but rather its performer's whip-smart approach to forging a Maggie Smith that's both familiar and fresh unto its own. "I'm unfamiliar with the work of Lady Handler," she responds to a prompt about what flavor of vodka comedian and talk show host Chelsea Handler prefers. "However, I did think it would be rather amusing if there were a libation flavored with citrus. Can you imagine such a thing!"
Trixie Mattel (season 7)
During her time on the show, Trixie didn't exactly leave the impression her legion of dedicated fans had hoped for. Initially eliminated at the end of the fourth episode, Ru later brought her back for season 7's back half, only to oust her once again two episodes later. Fans clearly saw the Milwaukee native's potential, even if the time she was given on the show didn't do justice to her undeniable talents.
After the show, however, Trixie hit her stride on her own terms, having released a successful country album while co-fronting the popular web series UNHhhh, a uniquely hilarious take on the traditional talk show format, with fellow season 7 contestant Katya. As Viceland recently greenlit a new program, The Trixie & Katya Show, for a Nov. 15 premiere, it's clear this queen's full potential wasn't realized until after her time in the Drag Race spotlight drew to a close.
Milk (season 6)
Milk, by her own confession, "does a body good, girl," but the New York City-based queen did herself few favors throughout the early stages of season 6 (her "male" RuPaul look during a likeness challenge didn't rub all judges the right way), but her usage of avant-garde styles (particularly facial hair contrasted with feminine couture) sticks out as her most meaningful contributions to the Drag Race canon.
Thorgy Thor (season 8)
Everyone loves a good Drag Race slap — and Thorgy cracking Naysha Lopez across the mug during season 8's RuCo's Empire acting challenge gets better and better every time.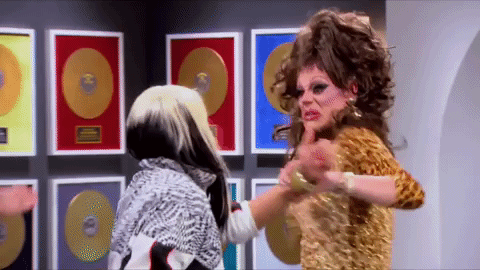 While Thorgy's ride on the Drag Race train came to a premature end, we got our first glimpse of her performative chutzpah during the season's first batch of acting challenges — both of which showcased Thorgy's ability to not only rock a wide range of fashions (which she also did with stunning consistency on the runway), but channel every ounce of her personality's comedic charm into killer song-and-dance routines.

Kennedy Davenport (season 7)
Another season, another Snatch Game, but Davenport helped cement season 7's as one of the funniest of all time, going against Michelle Visage's wishes (she hates boy drag) to do a spot-on performance as Little Richard.
Despite being somewhat inconsistent with her lewks, Kennedy rocked some of the most glamorous ensembles of the show's seventh season, including her gorgeous rainbow-patterned gown from the penultimate episode.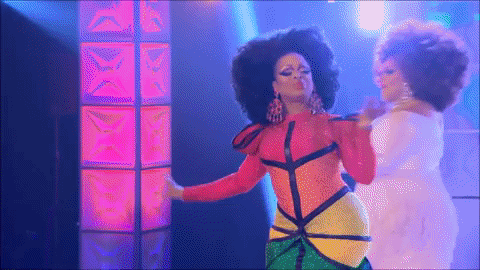 Aja (season 9)
You — and Gay Twitter in its entirety — already know.
Chi Chi DeVayne (season 8)
A decent chunk of Chi Chi DeVayne's charm was in her blunt self-awareness. She knew she wasn't the most glamorous queen, nor was she the best actress of the bunch, but, damn, could a bitch serve — regardless of the dish on the plate. Her runway looks weren't always the most polished (and the judges read her for it), but each time she had to answer for it during the final lip sync, her chops as a showgirl came through — and she blew her competition out of the water.

Morgan McMichaels (season 2)
She's the most old school of this relatively new crop of contenders (besides Shangela, she's the only queen returning from further back than season 6), but Morgan McMichaels' fashion-forward approach to drag (and bold attitude) have made her a recurring presence on the post-show scene.
While she's probably remembered by younger fans of the show for her juicy feud with season 2 winner Tyra Sanchez (peep her ace recap of the beef above), newcomers would be wise to brush up on Morgan's Drag Race oeuvre from the program's fledgling days as well, as her penultimate appearance on the show featured a dazzlingly intense lip sync (and a criminally underrated runway outfit) that will have the whipper snappers gagging.