Arnold Schwarzenegger is terminating himself.
The action star says he's quitting NBC's The New Celebrity Apprentice, which suffered low ratings during his tenure this year.
In a statement obtained by EW, the actor said, "I loved every second of working with NBC and [executive producer] Mark Burnett. Everyone — from the celebrities to the crew to the marketing department — was a straight 10, and I would absolutely work with all of them again on a show that doesn't have this baggage."
While the former California governor did not specify which "baggage" he's referring to, one assumes it as something to do with the reality show's former host, President Donald Trump. The president berated Schwarzenegger repeatedly for delivering low ratings, and some viewers pledged to boycott the show due to Trump's executive producer credit. There was also a recent unconfirmed report that advertisers ditched the show due to the credit as well.
NBC insiders say that they have not yet made a decision on whether to bring back Celebrity Apprentice — with or without Schwarzenegger. It seems unlikely the broadcaster would have renewed the show without any changes given its ratings woes (the show averaged about 4 million viewers per week and its finale placed last in its time slot). Plus there was the controversy over Trump's producer credit (as somebody who helped launch the show, NBC is contractually obligated to keep his name on it).
So Schwarzenegger could be making a preemptive move here — you can't get dumped by somebody if you break up with them first. (Or, perhaps a more appropriate metaphor, you can't get fired from a job if tell your bosses to shove it).
The Trump vs. Schwarzenegger most famously came to a head during the National Prayer Breakfast last month, when the president said, "When I ran for president I knew I had to leave the show, that's when I knew for sure I was doing it. And they hired a big, big movie star Arnold Schwarzenegger to take my place, and we know how that turned out. Ratings went right down the tubes, it's been a total disaster, and Mark [Burnett, who introduced Trump at the event] will never, ever bet against Trump again. And I want to just pray for Arnold if we can, for those ratings. But we've had an amazing life together — the last 14, 15 years. An outstanding man. Thank you for introducing me."
To which Schwarzenegger shot back on Twitter: "Hey Donald, I have an idea. Why don't we switch jobs? Since you're such an expert in ratings, then people can finally sleep comfortably again."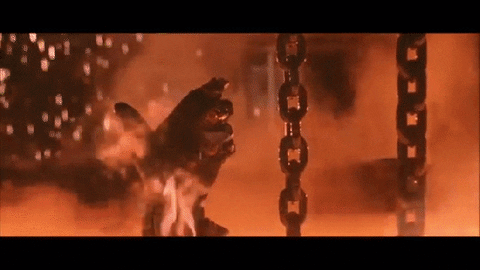 Episode Recaps
| | |
| --- | --- |
| type | |
| seasons | |
| Genre | |
| Premiere | |
| Status | |
| Performers | |
| Network | |
| Complete Coverage | |