Everything you need to know about Sling TV
It's time to cut the cable cord for good
Each product we feature has been independently selected and reviewed by our editorial team. If you make a purchase using the links included, we may earn commission.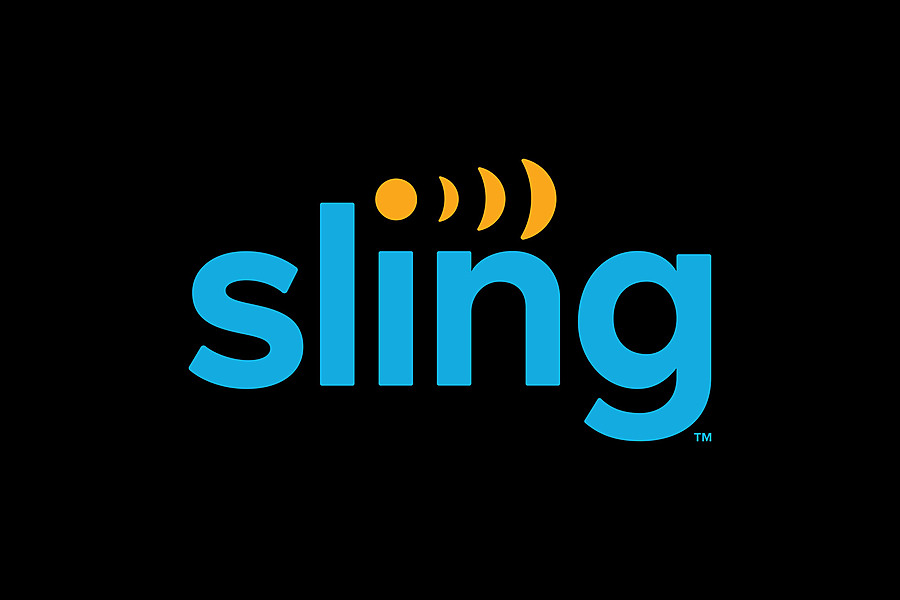 More people than ever before are cutting ties with cable. Since 2012, some 10 million people have abandoned their contracts with cable TV, and more are expected to follow suit. But just because people are doing away with their cable television services doesn't mean they've stopped watching shows — and that's where streaming services like Sling TV come in.
In 2015, Sling TV launched, allowing customers to watch their own personalized lineup of live and on-demand TV channels straight from their TVs, computers, tablets, and phones. The only real difference is it streams over the internet rather than through a dedicated line. And because of this, it can be much, much cheaper than subscribing to cable. Here's everything you need to know about Sling TV if you're deciding to cut out cable cord for good.
In this Story:
What packages does Sling TV offer?
To sign up for Sling TV, users first have to pick their base service. Users can select from Sling Orange, Sling Blue, or from a larger lineup with Sling Orange + Sling Blue. Next, customers can build their lineup with genre-specific channel collections and premium choices, including sports, news, and comedy channels.
How much does Sling TV cost?
Sling Orange starts at $30 a month. The basic package has 30 channels, including the Disney Channel, ESPN, CNN, TNT, A&E, HGTV, and Lifetime.
Sling Blue also starts at $30 a month, but it offers about 50 channels, including USA, NFL Network, Bravo, and AMC. Though Sling Blue offers more channels than Sling Orange, it may not have all the same channels. (For instance, ESPN isn't available on Sling Blue, although it's available on Sling Orange.) So if you're looking for something specific, make sure to check out all its listings before making your choice.
Lastly, there's Sling Orange + Blue, which is a combination service containing all the channels on both. It is offered at $45 a month.
There are also add-on extras, such as Cloud DVR Plus for $5, which lets you record up to 50 hours of live television events (10 hours of cloud storage are already included in the Orange and Blue bundles), as well as Sports Extra for $10 to catch every game. There's also Comedy Extra, Kids Extra, News Extra, Heartland Extra, Hollywood Extra, and Lifestyle Extra, all for $5 a month.
Does Sling TV have a free trial?
Sling TV has been known to offer up two or seven-day free trials of its service. However, you'll need to hit the website at the right time to get the trial. When there's no free trial, the company is likely running a discount offer. Right now, Sling TV is offering Sling Orange for just $20 for the first month, Sling Blue for $20, and Sling Orange + Blue for $35 ($10 off the original price for each).
How many devices can I have Sling TV on?
Sling TV is available for streaming across most internet-connected devices. That includes Roku services like streaming sticks and boxes, all Apple TVs from the year 2015 and newer, Amazon Fire TV and Amazon Fire TV Stick, Chromecast, Android TV, Xbox One, Channel Master, LG TV, and Samsung Smart TV. As for other devices, it's also available on all Android tablets and phones, as well as on iPhone, iPad, and iPod Touch. Sling TV can also be used on PC computers and Macs, and even Oculus and Facebook's Portal. If you need a device to stream your Sling TV, check out a few of the partner offers Sling TV currently has available.
How does Sling TV work?
Sling TV is what is known as an "over-the-top," or OTT, service. That means it streams over the internet instead of through dedicated lines set up by a cable company. It works the same way as services like Hulu, Netflix, and Amazon stream movies and television. One aspect that differentiates Sling TV from some of its competitors, however, is that it offers live television content.
What TV shows can I watch on Sling TV?
As noted above, Sling TV Orange and Sling TV Blue offers channels like AMC, CNN, ESPN, Comedy Central, TNT, IFC, Cartoon Network, A&E, Fox, NBC, USA, Bravo, TBS, FX, Syfy, the Disney Channel, and Bloomberg TV. That means you can watch shows across all of these channels and more. Want to stay up-to-date with reality TV like Keeping Up with the Kardashians? You now can — Sling TV recently added E!. For more reality television shows, head over to Bravo for The Real Housewives franchise via the Sling Blue package.
For a more specific genre, try an add-on service like kids Extra, which allows users to stream Disney Jr, Nick Jr., Nick Toons, and much more.
Can I watch movies with Sling TV?
Like television shows, users of Sling TV can access a plethora of movie channels as well. After signing up for the service, customers gain access to channels that frequently play movies, including Lifetime and AMC.. Users can gain access to even more movies by adding subscription extras like EPIX, SHOWTIME, STARZ, FlixLatino, Hallmark Movies Now, and more.
How to Reset My Password on Sling TV?
Users wanting to change their passwords must start by signing in to your account at Sling.com. From there, click over to the My Account page and click "Change Password." Click into the box to enter your current password, and then create your new password and enter it one more time to confirm. Click "Change Password" again and you're done.
If you happen to forget your password, that's okay too. Just head to the Forgot Password page and enter the email address associated with your Sling TV account and click "Submit." You'll receive an email with a link and instructions to reset your password.
Are there parental controls on Sling TV?
Thankfully for parents, there are indeed some rather strong parental controls available on Sling TV. Parental controls can be set by blocking out any program you wish or by blanket-blocking programs based on rating. Parents can also set controls so their kids will be denied if they attempt to rent any movies through the Sling TV app. To set the parental controls, users will be asked to create a PIN, which can then be used to get around the parental blocks if a program is deemed okay. This way grownups can watch whatever they want when the kids go to bed.
Does Sling TV offer other languages than English?
Sling TV is extremely friendly when it comes to its global audience thanks to its additional offering known as Sling International. Sling International is Sling TV's live-streaming, multi-language television service. By subscribing to Sling International, users gain access to a massive selection of global programming from more than 200 channels in more than 20 languages. According to Sling TV, its current language groups include Arabic, Bangla, Brazilian, Cantonese, Filipino, Gujarati, Hindi, Malayalam, Mandarin, Punjabi, Taiwanese, Tamil, Telugu, Urdu, and Vietnamese. It recently added Bengali, Kannada, and Marathi to its offerings too.
Sling TV also goes deep when it comes to its Spanish language programming. Sling TV provides Spanish-language content by region, and in 2019 added three Argentine channels to its "Sudamérica" regional pack: Telefe Internacional, El Trece Internacional, and Todo Noticias. Those three new channels joined 10 other South American channels in Sudamérica, which brought content from countries like Argentina, Colombia, Ecuador, and Venezuela to customers in the United States.
Sudamérica is available as an extra add-on to Sling TV for $10 per month when purchased on a standalone basis, or $5 per month when combined with Sling Orange, Sling Blue, or any Spanish-language service from Sling TV, the streaming service said in a statement.
What are the benefits of Sling TV?
As you can see from the above, there are a number of excellent benefits to subscribing to Sling TV. For starters, you could save a little cash depending on what your current television contract says. Next, you'll be able to better curate your television and movie choices by only subscribing to the channels you want and nothing else. And, if you happen to be living abroad or fell in love with a particular show while traveling the globe, you can finally gain access to it too by subscribing to Sling International. You can even record and store those events for as long as you'd like thanks to Sling TV's DVR service. Finally, if you're a parent, you can have the ultimate control over what your children watch and ensure they don't accidentally run up a credit card bill by streaming movies all night long.
Are there any downsides to Sling TV?
There's one thing to be aware of with Sling's Orange service. While using Orange, subscribers can only stream one show at once. That means if you want to watch your favorite Bravo show but your partner wants to catch sports highlights on ESPN in the other room, one of you won't get what they want. However, Sling's Blue service allows subscribers to stream from up to three devices at once, so if you have a larger family with a diverse taste in entertainment you may want to upgrade to the Sling Orange + Blue service.
Another thing to note is that local channels are highly limited on Sling TV. If you have a favorite news station you like to watch in the morning, you may not be able to stream it using Sling TV. If you really still want these channels, Sling suggests using an over-the-air antenna. The service also requires a broadband internet connection of at least 5.0 megabits per second, and if that's not offered in your area, you're out of luck.
That said, Sling TV comes with no contract, you can cancel and resume any time you wish, and only pay for the shows you actually want to watch. And that is something cable simply cannot match.