Everything you need to know about Netflix
Each product we feature has been independently selected and reviewed by our editorial team. If you make a purchase using the links included, we may earn commission.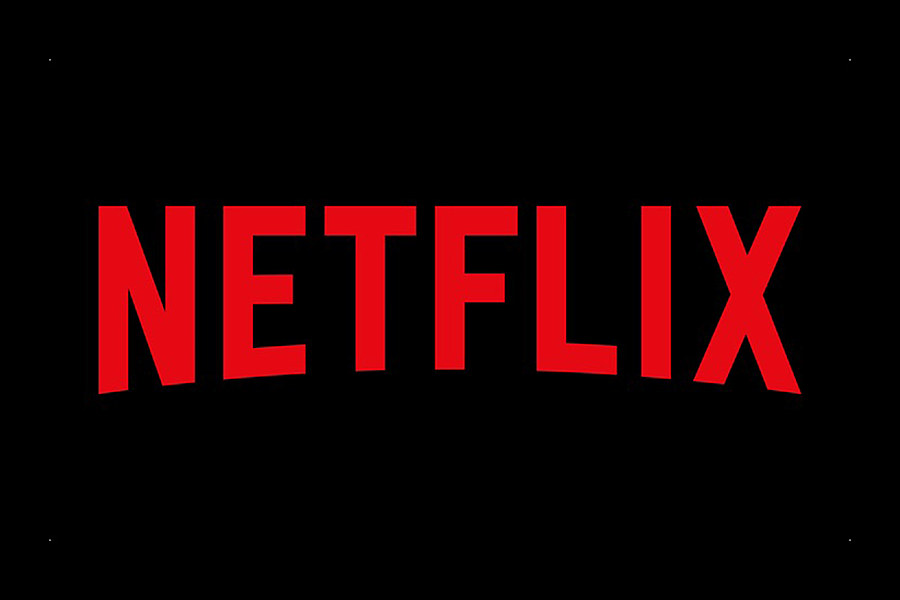 Netflix should be the one thing in your life that isn't stressful. The streaming platform allows you to sit back, relax, and enjoy your favorite movies and shows, all with a few clicks. But some of the trickier questions around the tech side (or money side) or Netflix can change the viewing experience from relaxing to vexing. How do you know your kids are watching what's right for them, and not accessing adult content? How do you figure out if you're paying for the subscription that's right for you? Who put the closed captions on, and how can you get them off so you can see every inch of that gorgeous cake on The Great British Bake Off?
In this Story:
Luckily we've created this handy guide that should make even your toughest questions about the streaming giant a breeze. Learn how to keep your kids away from more mature material, and how to change your password when those same tech-savvy kids guess the one you'd been using to keep them locked out. Find out what kind of shows and movies Netflix offers when you're ready to sit down for a serious binge-watch, and whether there's any danger of your pulse-quickening crime drama being interrupted by an ad. You'll be completely prepared whenever that giant red N fills up your screen.
How much is Netflix a month?
Netflix offers three different subscription plans at three different rates. Its least expensive "basic plan," is best for someone who lives alone: It allows subscribers to watch Netflix on one screen (in standard definition) and download shows and movies to watch later on one mobile drive. The basic plan costs $8.99 a month. The next tier, the "standard plan," lets subscribers watch Netflix content on two screens, download content on two devices, and offers programs in high definition. The standard plan costs $12.99 a month. The most expensive Netflix plan, the "premium plan," is perfect for a family. It lets subscribers watch their content on up to four screens, download content on up to four devices, and offers programming in not just HD but ultra HD. The premium plan costs $15.99 a month.
How long is the free trial for Netflix?
Netflix offers a free trial for new subscribers for thirty days.
How to Use Parental Controls on Netflix
Netflix Parental Controls allows you to create a customized and safe experience for your younger viewers. To start, you can create a profile for your child under Manage Profiles. Once the account has been created, click on the pencil icon in the center of the profile tile to edit its settings. The simplest way to make sure your child is only watching kid-friendly programming to check the box that reads "Display the Netflix Kids experience with titles just for kids." If you have pre-teens or teens who you still want to protect while widening their programming options, you can block shows and movies with certain ratings, with options ranging from only showing TV-Y to showing everything through NC-17. You can also manually enter the titles of certain TV shows or movies you'd especially like to bar them from viewing.
Once you've set up the protected profile, you'll need to protect your own profile with a PIN so your young viewer can't hop on to your account to watch restricted shows and movies. To start, hover over your profile title in the upper right-hand corner until the drop-down menu appears. Select the account, and scroll down until you hit the profile you'd like to protect. Hitting the arrow to the right of your profile tile will expand a settings menu; click on "Change" under the profile lock category. Check the box next to select PIN, enter your four-digit number, and hit save. Now any user will need to enter the PIN to access the profile with unrestricted programming options.
What shows can you stream?
Netflix offers a variety of TV shows to stream, including anime, reality programs, crime dramas, comedies, and kids shows. In addition to old favorites, and recently completed seasons of shows still ongoing on network channels, Netflix also offers plenty of original programming. Recent Netflix original series include Hollywood, a reimagining of Hollywood in the 1940s written by Ryan Murphy; Unbreakable Kimmy Schmidt, a comedy about a woman who must adjust to modern life after being trapped in an underground bunker for years (which recently released an interactive special); and Nailed It!, a reality competition hosted by comedian Nicole Byer that follows contestants as they try, completely unsuccessfully, to recreate lavish baked goods. Some of its most critically lauded original shows include The Crown, a historical drama about the life of Queen Elizabeth that has earned eight Emmys and three Golden Globes; Stranger Things, a science fiction drama and tribute to the '80s; and When They See Us, a series created by Ava DuVernay that follows the story of the Central Park Five that earned two Emmys.
If you're interested in documentary series, you can check out shows like Explained, which features short explainers on everything from pirates to pandemics; Wild Wild Country, a look at the controversy surrounding the Rajneeshpuram community that was created in Oregon in the 1980s; or The Keepers, a true-crime series which looks at the murder of a young nun in Baltimore.
Teen shows are well represented on Netflix, with hits like Riverdale, the darker reimagining of the Archie comics; On My Block, a modern coming of age drama set in LA; and Chilling Adventures of Sabrina, an adaptation of the comic series of the same name that follows a young half-witch as she comes into her power.
If you're looking for sitcoms, Netflix has plenty, including Community, the cult classic about friends trying to get through school at a very strange community college; Grace and Frankie, a Netflix original series starring Jane Fonda and Lily Tomlin as unlikely best friends who come together after their husbands come out; and One Day at a Time, a feel-good family series following a single mom raising her two kids.
New shows are added every month, but TV shows are removed monthly too.
What movies can you stream?
Netflix has an enormous library of movies, from family flicks to indie dramas, favorites from the '90s, and new original Netflix productions added every month. The subscription service organizes the films into over twenty genres you can explore, including classics, comedies, documentaries, horror, romance, and thriller. Some recent Netflix original films you can check out include The Lovebirds, a comedy thriller starring Issa Rae and Kumail Nanjiani as a couple who must solve a murder to avoid being charged with the crime; Miss Americana, a documentary following Taylor Swift as she reevaluated her private life and public persona in the late 2010s; and Marriage Story, a divorce drama starring Scarlett Johansson and Adam Driver that earned an Oscar.
If you're looking for a great family film, you can stream Christopher Robin, a live-action film imagining an adult version of Winnie the Pooh's Robin reconnecting with his childhood friends; Casper, the not-so-spooky film about ghosts and ghostly crushes; or The Breadwinner, an animated, Oscar-nominated film about a young girl living in Afghanistan supporting her family.
If comedies are what you're in the mood for, you can check out Always Be My Maybe, a movie that follows childhood sweethearts reconnecting as adults; Ferris Bueller's Day Off, the classic John Hughes film about a high school slacker who charms his way out of every sticky situation; or Monty Python and the Holy Grail, the knight's quest parody that has proved so quotable for the last forty years.
Netflix also has a well-stocked action film section, including movies like Twister, the storm chasing nail bitter from the mid-90s; Avengers: Infinity Wars, the penultimate film in the Avengers saga/ and The Matrix, the science-fiction game changer following a man as his entire concept of reality and the world he lives in is forever changed.
If you're in the mood for a drama, you can watch titles like The Perks of Being a Wallflower, an adaptation of the classic YA novel about a teenage boy navigating high school while processing multiple traumas; Room, which follows a woman and her young son as they escape the room they've been forced to live in by her kidnapper; and The Pursuit of Happiness, a film based on the true story of a single father who struggles with homelessness as he completes an elite training program with the potential of a job on the other side.
New films are added every month, but films are removed monthly too.
Can you watch live TV on Netflix?
Netflix does not offer an option that allows subscribers to watch live TV. If you're looking for a streaming service that allows you to watch your favorite shows and movies anytime alongside live TV, streaming competitor Hulu is an option.
Are there any commercials on Netflix?
All Netflix content is completely commercial-free, regardless of what monthly plan you subscribe to.
Does Netflix offer a student discount?
Unfortunately, Netflix does not offer a student discount.
Are there Spanish movies on Netflix?
Netflix has a large library of Spanish movies, which can be found under international movies in the genre drop-down menu. You can find Spanish films under different subgenres on the international page like comedies, mysteries, and children's films. A few Spanish titles available to stream include Pan's Labyrinth, the Oscar-winning fantasy film written and directed by Guillermo del Toro; I Love You, Stupid, a rom-com about a man searching for a new start; and Elisa and Marcela, a queer historical romance.
How many devices can I have Netflix on?
How many devices you can use Netflix on depends on what monthly plan you've paid for. The basic plan allows subscribers to use one screen at a time, the standard plan allows two, and the premium plan allows four.
How to Delete Your Netflix History
Clearing your Netflix history can be the best way to get a fresh start on the platform's recommended content, a reset you might need if your tastes have really shifted. To get that clean slate, hover over your profile tile in the upper left-hand corner until the drop-down menu appears, and hit account. At the bottom of the page you'll see your profile name and tile, and clicking on the arrow to the right of your profile name will expand your settings options. From there, find Viewing Activity, click on the link that says "View" to the right of that. After you've clicked into it, you'll be able to either clear out some of your viewing past by hitting the symbol on the left side of each episode title or movie name, or to hide everything, simply hit the button at the bottom that reads "Hide All."
How to Change Netflix Password
To change your Netflix password, simply hover over your profile title in the upper right-hand corner until the drop-down menu appears. Click on help center; on the help center page you'll see a list of "Quick Links," including one that reads "Update Password." Once you click on that, you'll be directed to enter your old password, enter a new password of between four and sixty characters (twice), and then save.
How Much Data Does Netflix Use?
According to Netflix's official help center, data use varies depending on whether you're viewing programs in standard definition or high definition. If you're watching in SD, you should expect to use around 1 GB of data an hour, with that figure jumping to 3 GB an hour if you opt for HD.
How to Turn On and Off Subtitles on Netflix
To turn subtitles on while watching Netflix, start playing a TV show or movie and hit the speech bubble icon in the bottom right-hand corner that will appear once you hover over it. A box will pop up with a list of the languages available for subtitles for that particular movie or show. Click on the language you would like to turn on subtitles (there will be a check next to it when it is selected), and to turn them off click "Off," which should appear at the very end of the list of subtitle languages.