Everything you need to know about Hulu
Each product we feature has been independently selected and reviewed by our editorial team. If you make a purchase using the links included, we may earn commission.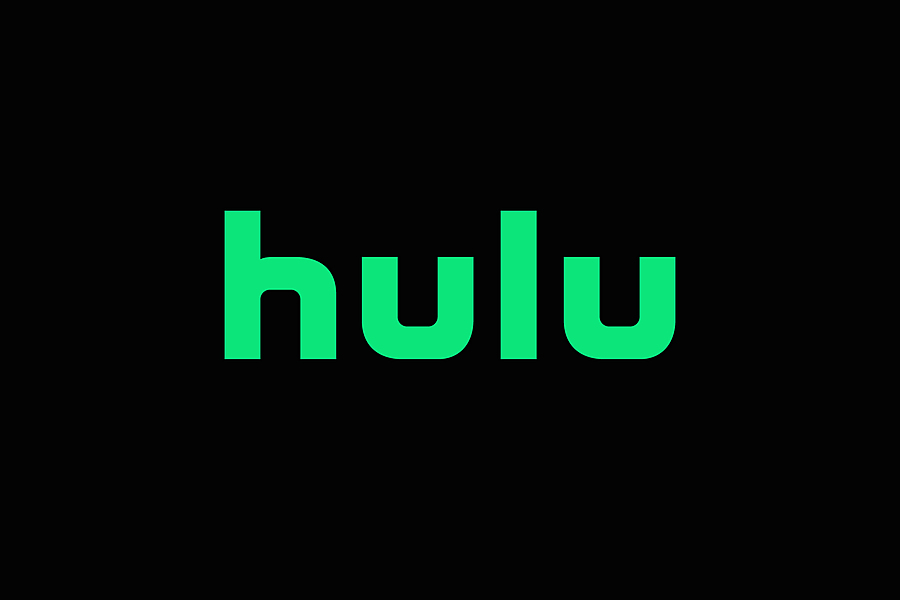 With the continual addition of streaming services, it can be hard to choose which ones are right for you — there's the newer options like Disney+, AppleTV+, and the upcoming Peacock and HBO Max, plus the OGs like Netflix, Hulu, and even Amazon Prime Video. But Hulu launched its subscription service back in 2010 and has been rolling out new features and content ever since.
The streaming service is home to original movies and shows like the Emmy-winning series The Handmaid's Tale and the Oscar-nominated documentary Minding the Gap, and is constantly updating their repertoire. In 2019 alone, the streaming service debuted 12 new shows — many of which were nominated for Emmys or Golden Globes — including The Act, PEN15, and Catch-22, and premiered 10 new seasons for existing original shows including Castle Rock, Marvel's Runaways, and Light as a Feather.
Hulu also offers live TV bundles, positioning itself to compete with the likes of YouTube TV and Sling. In addition, they have plenty of add-on options for TV lovers, offering HBO, Showtime, Cinemax, and Starz subscriptions, as well as Cloud DVR and unlimited screens so everyone in the family can watch at the same time.
In this Story:
What movies are on Hulu?
Hulu is home to a plethora of great films — but other than their original content, nothing is guaranteed to stay on their platform for long. New movies are constantly being added while others "expire" from the streaming service. Among their many categories you can find critically acclaimed films like Almost Famous and Requiem for a Dream; family-friendly movies like Wonder and Shrek; rom-coms like Failure to Launch and Just Married; plus various indie flicks, documentaries, cult classics, and so much more.
The streaming service also has plenty of original movies, specifically in the horror and documentary genres. Its anthology series, Into The Dark, features 81–93 minute flicks and is perfect for anyone who loves a good scary movie — just last year, Hulu debuted 12 new Into The Dark episodes including Uncanny Annie and Treehouse. In 2019, the streaming platform also released four new four original documentaries, including Jawline and Untouchable, and two films, Little Monsters and Wounds. Making its mark at the Oscars, Hulu's 2018 doc Minding the Gap was nominated for Documentary Feature.
They also offer movies exclusive to their platform, such as the Olivia Wilde-directed flick Booksmart and Oscar-winning film Vice.
What shows are on Hulu?
When it comes to their original series, Hulu has definitely made its mark. The Handmaid's Tale made history as the first streaming service to win a major award at the Primetime Emmys, nabbing Outstanding Drama Series in 2017. The streaming service continues to produce impressive and popular original shows such as The Act, a series chronicling the real-life story of Gypsy Rose Blanchard and her mother, Dee Dee Blanchard; Marvel's Runaways, which follows six teenage runaways in the Marvel Cinematic Universe who unite against their parents; and Castle Rock, a psychological thriller inspired by the stories of Stephen King.
Always adding to their repertoire, the streaming service is debuting the second season of the Elizabeth Banks-produced comedy Shrill, starring Aidy Bryant, and the first season of High Fidelity, starring Zoë Kravitz, early this year.
In addition to their originals, Hulu hosts most current seasons of NBC shows like This Is Us, The Good Place, and The Voice, as well as ABC programs, FX series, and so much more. Episodes are typically available to stream the day after their original air date or up to seven days afterward, depending on the network.
Does Hulu offer live TV?
It does! Viewers have the option to opt in to Hulu + Live TV for a monthly price of $54.99 or $60.99 if you bundle it with Hulu (no ads). Depending on your zip code, Hulu offers over 60 channels of live TV, including live local broadcasts of ABC, CBS, Fox, and NBC, plus national channels like HGTV, TBS, ESPN, and FX, allowing you to watch live news coverage, awards shows, and sports. There's also an option to add on Showtime, HBO, Cinemax, and Starz for various additional prices.
Live TV subscribers also have access to Hulu's Cloud DVR feature, which allows for up to 50 hours of TV to be recorded.
Can you download on Hulu?
Yes. The next time you're preparing for a flight, subway ride, or remote getaway, you can prep your device with all the latest shows and movies. The streaming service has a mobile download option for those who are subscribed to their ad-free plan. Hulu allows for 25 titles to be downloaded at one time for offline viewing and gives you 30 days to watch them before they disappear from your watchlist. Eligible shows, such as Hulu originals and popular series like This Is Us and Family Guy, feature a download icon on the details page.
What is the Spotify/Hulu bundle?
Unfortunately, as of May 14, 2019, Spotify's bundle deal with Hulu is now only available to students. Those who are attending an accredited college or university have the opportunity to sign up for Spotify's Premium Student for just $4.99 per month. The price includes ad-free music, as well as access to Hulu's ad-supported plan and a subscription to Showtime.
In lieu of its bundle with Hulu, Spotify is now offering a three-month free trial for new Premium members.
Does Hulu offer a student discount?
Hulu doesn't directly offer a student discount, but Spotify does! As previously mentioned, Spotify's Premium Student plan provides the opportunity for those attending an accredited college or university to have access to ad-free music, as well as Hulu's ad-supported plan for just $4.99 per month.
How to Change Your Hulu Password?
Whether you're locking your ex out of your Hulu account or ensuring your profile's safety, there comes a time when changing your password may be necessary. You can do so by logging in and selecting "Account." If you're on mobile, you will find it on the bottom right of your screen and if you're on desktop, you'll locate it by clicking on your name in the top right corner. From there, you will see an option to "Change Password."
How much is Hulu?
Hulu offers a range of different plans depending on what you're looking for. Its most basic plan is $5.99/month. This includes unlimited access to their library of content with limited ads playing before and often during the titles.
For $11.99/month, you can enjoy completely ad-free content and unlimited access to Hulu's library of titles.
For $54.99 per month, Hulu offers a bundled deal that includes their ad-supported plan, plus Live TV. This gives you access to over 60 channels of local, regional, and national live TV including sports, news, and awards show — plus the ability to record up to 60 channels with access to 50 hours of content with their Cloud DVR.
For $60.99/month, you can get Hulu's ad-free content, plus access to its Live TV and Cloud DVR.
In addition to its four basic plans, Hulu offers a wide variety of add-on options, including HBO for $14.99/month, Showtime for $10.99/month, Cinemax for $9.99/month, and Starz for $4.99/month.
For those subscribed to Hulu's Live TV, you can upgrade your Cloud DVR from 50 hours of recording time to 200 hours for $9.99/month extra. Similarly, if you'd like to watch Hulu on an unlimited amount of screens, you can pay an extra $9.99/month.
How many devices can I have my Hulu account on?
Those who are subscribed to Hulu's basic ad-supporting plan or its ad-free plan can be logged into their account with as many devices as they wish, but only one device can be streaming content at a time. Those who subscribe to the Hulu and Live TV bundle can watch content on two devices simultaneously.
The streaming service offers an "Unlimited Screens" add-on for those subscribed to Hulu and Live TV. For $9.99/month extra, you can stream content on as many screens as you want at home, and up to three mobile devices simultaneously.
How to Use Hulu's Parental Controls
When it comes to limiting the content your kids can watch, Hulu offers the ability to create a profile for them with parental controls. To add a new profile on your desktop, click on your name in the top right corner of your screen and choose "Manage Profiles." From there, choose "Add Profile" and be sure to choose "on" under "Turn on to watch only kid-friendly programming."
Similarly, on your mobile device, select your account in the bottom right side of the screen and click on your name. From there, select "New Profile" and turn on the kid-friendly programming,
What's the difference between Hulu and other streaming services?
Unlike other streaming services such as Netflix or Amazon Prime Video, Hulu offers new TV episodes from major networks often within 24 hours of their original air time. Netflix, on the other hand, offers entire seasons of shows after all the episodes have aired on their respective networks. In addition, the streaming service also offers a live TV bundle.
Hulu is also home to many original and exclusive shows and movies you can't access elsewhere — many of which have been nominated for Primetime Emmy awards. Last year, its sketch series I Love You, America with Sarah Silverman, as well as The Handmaid's Tale, The Act, and PEN15 were all nominated in some capacity. Of course, the list only gets longer when looking at previous years, with series like The Looming Tower and The Mindy Project joining the ranks.
For the 2020 award season, Hulu's dark comedy series Catch-22 and The Act, a series chronicling the real-life story of Gypsy Rose Blanchard and her mother, Dee Dee Blanchard, were both nominated for Golden Globes.