Everything you need to know about Disney+
Subscription fees, discounts, and available movies and shows are all broken down here.
Each product we feature has been independently selected and reviewed by our editorial team. If you make a purchase using the links included, we may earn commission.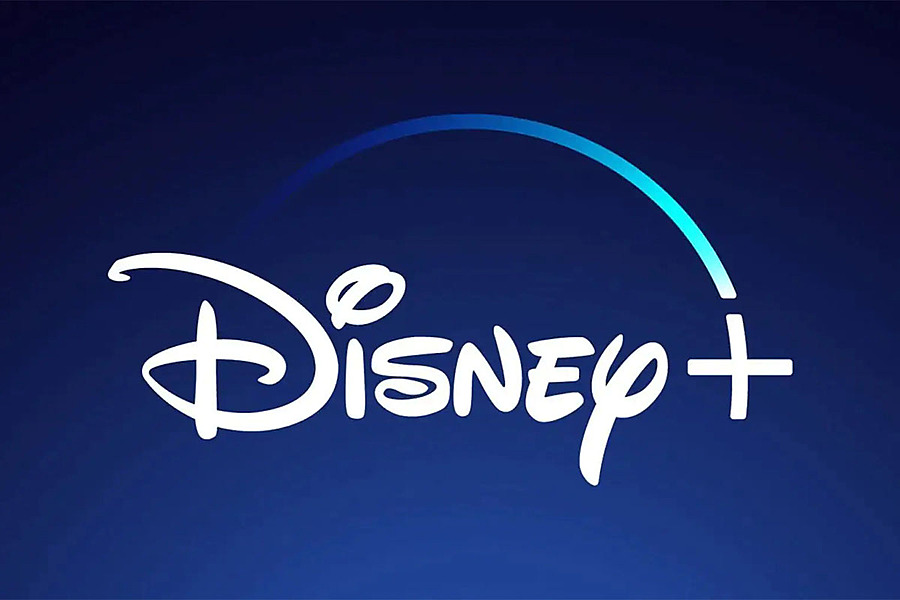 For Disney fans, November 11 felt like Christmas Eve. Disney's long-awaited streaming service and its vault of untouchable movies and shows finally opened to the public on November 12 — for a small fee of $6.99 a month. To no one's surprise, the app flooded download queues across the country at an incredible rate. According to The Verge, subscriptions surpassed 10 million on its first day, and they just kept rolling in.
By the end of Q4 of 2019, research published by data analysts at SensorTower found that the app reached number one in the U.S. downloads ranking. Not only that, it doubled the number of downloads garnered by its biggest competitor, TikTok. The platform known for its viral video clips racked up a little under 15 million downloads from October to December, and Disney+ toppled that with a whopping 30 million. So, if you or someone you know experienced streaming issues on launch day, that might be why.
Over two months in, it seems as though most kinks have been worked out, and there are answers to most of the questions you might have about the streaming service. If you've already added the app to your smart TV, or are debating on purchasing a subscription, here's a breakdown of everything you should know.
In this Story:
How to Download Disney+
Disney+ is available to stream on browsers, mobile devices and tablets (both Android and Apple), smart TVs, gaming consoles like the Xbox One and Sony PlayStation 4, and devices like Amazon FireTV, Roku, and Chromecast. This process will vary depending on the device you choose for streaming, but you can check out the full list of compatible ones here.
Regardless of which you choose, you'll need to visit its app store, search for Disney+, and select a download option. The app is free, but once you open it, you'll have to either log into your Disney+ account or create one if you haven't already. You can sign up here to create an account and begin a free trial.
Does Disney+ offer different subscription packages?
After a seven-day free trial, the streaming service offers two basic subscription packages. There's one that charges $6.99 a month, or there's prorated option that offers a year of service for $69.99, which would ultimately save you $14.
If, and only if, you already have a Disney+ account, the streamer also gives you the option to gift a one-year subscription to someone else for the same discounted price of $69.99. You even get to choose the delivery date, and Disney will send the recipient an email with instructions on how to redeem their gift.
Disney+ also offers a discounted streaming bundle that includes Disney+, Hulu, and ESPN+ for $12.99 per month.
What is in the Disney+ bundle?
Good question. When you sign up for the bundle, you have access to Disney+, Hulu (with ads, not Hulu Live, which is a separate, more expensive subscription), and ESPN+ for one monthly price of $12.99. That's a 25 percent discount, as Disney+ alone costs $6.99 monthly, Hulu is $5.99, and ESPN+ is $4.99 — which totals $17.97 if you buy them a la carte.
If you already have a Hulu or ESPN+ subscription and still want to take advantage of the bundle, you can. You'll need to sign up for the Disney+ bundle with the same email attached to your Hulu or ESPN+ subscription. Disney will credit you the value of the Hulu or ESPN+ subscription included in its bundle ($5.99 for Hulu and $4.99 for ESPN+). For more information, the Disney+ Help Center Guide answers questions regarding that specifically.
Do Verizon users get Disney+ for free for a year?
Not all Verizon users. There's a catch. According to Verizon's site, you have to either have an unlimited plan with the carrier, switch to an unlimited plan, or switch to their 5G home internet plan. If you are a Verizon unlimited customer, but you've already pre-purchased a Disney+ subscription, you can still take advantage of the promotion. According to Verizon, your current subscription would simply be paused, and would resume after your free 12 months are over.
This offer does not apply to the Disney+ bundle. The Verizon section of the Disney+ Help Center Guide has specific instructions regarding any issues you might have redeeming this offer.
How many devices can I have Disney+ on?
That's a loaded question with a very layered answer. Each Disney+ account allows for the creation of seven individual profiles with their own avatars and streaming queues, just like Netflix. However, only four of those profiles can be in use at the same time. As for how many separate devices you can use those profiles, and more importantly, download content on, the limit is 10 — a number most people would have a hard time surpassing.
What is on Disney+?
Disney+ launched with a family-friendly gallery of 500 movies and 7,500 TV episodes from Disney, Pixar, Marvel, Star Wars, National Geographic, and other brands. That included original shows like The Mandalorian, featuring the immediately viral Baby Yoda, and every theatre kid's dream reality series, Encore. In anticipation of its launch, subscribers were most excited to rewatch a list of nostalgic movies and TV shows including, but not limited to The Lion King, Aladdin, and Lizzie McGuire.
What shows are on Disney+?
The series featured on Disney+ are easily browsable in a few categories: featured, action/adventure, animation, comedy, docuseries, and kids. Scroll through a number of Marvel original shows like Agent Carter, Ultimate Spiderman, and Inhumans. Take a trip down memory lane with one of Disney Channel's original series, Hannah Montana, The Suite Life of Zack and Cody, or Kim Possible. Watch the entire first 30 seasons of The Simpsons, or dip your toes into something new with The Imagineering Story or High School Musical: The Musical: The Series.
If you're more into real than you are fantasy, that's fine, too. National Geographic's featured selection of educational programs is vast, from Life Below Zero to Rocky Mountain Animal Rescue to Supercar Megabuild. And if you have a little one at home, the cartoon series selection can't be beat. There's enough Mickey Mouse Clubhouse, Little Einsteins, Doc McStuffins, and more to entertain for weeks.
What movies are on Disney+?
Disney+ movies are the platform's bread and butter — for now, until they start cranking out more and more original shows. The movies you could never find to stream for free when you were in the mood for a movie night are all at your fingertips on Disney+. What a great feeling, right? It's one most of us haven't experienced since beaming before a shelf stocked with colorful VHS tapes.
In the movie section of the app, you'll find Disney productions old and new, from Walt Disney's first animated feature film Snow White and The Seven Dwarves and the rest of the Disney princess stories to The Jungle Book, Aristocats, Dumbo, Hercules, and more. Of course, there's also Pixar's lineup of films including Finding Nemo, Cars, Toy Story, Monsters Inc.,The Incredibles, and Inside Out. If the movie has a sequel or a live-action remake, don't worry, it's there too.
A ton of Disney Channel original movies are in the gallery as well, like Read it and Weep, Motocrossed, Get a Clue and Cadet Kelly. Camped out right next to them are some bigger blockbusters, like 10 Things I Hate About You, Diary of a Wimpy Kid, Iron Man, Mary Poppins, The Parent Trap, and four of the five Pirates of the Carribean.
Sadly, some movies have already begun to disappear from the platform since it launched, so if you see a favorite, watch it first, just for good measure.
What's coming soon to Disney+?
In short, a lot. A bunch of original and non-original series and movies are expected to land on Disney+ in 2020. After moving from Cartoon Network to Netflix in its first six seasons, Star Wars: The Clone Wars will debut its seventh season on Disney+. Additionally, two highly anticipated Marvel shows, WandaVision and Falcon and The Winter Soldier are also in line. Season 2 of The Mandalorian will keep the show rolling. And the long-awaited revival of a grown-up Lizzie McGuire will finally arrive (as long as they get a new showrunner, that is). A spin-off series of Monsters Inc., Monsters at Work announced last year as well.
On January 1, Disney released a mash-up trailer of what to expect in the new year. You can watch it here.
How do you change your password on Disney+?
You have the option to change your account's password from most devices — you don't have to rely on a traditional computer's web browser. The Disney+ Help Guide provides instructions on how to change your password on mobile device apps or streaming devices such as Apple TV, PlayStation 4, and Xbox One. Each interface varies slightly, but the directions are nearly the same. To change your password, you'll want to navigate to your profile (which is usually in a top or bottom corner of your respective screen), click and choose an option labeled "Account," and select "Change Password." You'll then be prompted to enter your current password and your new password. After you do that, make sure you remember to hit "Save."
Shortly after you make the change, you'll receive an email confirming it. Disney offers the following disclaimer regarding password resets: "The Walt Disney Company uses a unified registration system across many of its digital products and experiences, which allows us to provide consumers with greater simplicity, security and personalization. This means that when you change the password you use for one Disney product or experience, it will be changed across all other Disney products and experiences you may have signed up for."