Everything you need to know about Apple TV+
Each product we feature has been independently selected and reviewed by our editorial team. If you make a purchase using the links included, we may earn commission.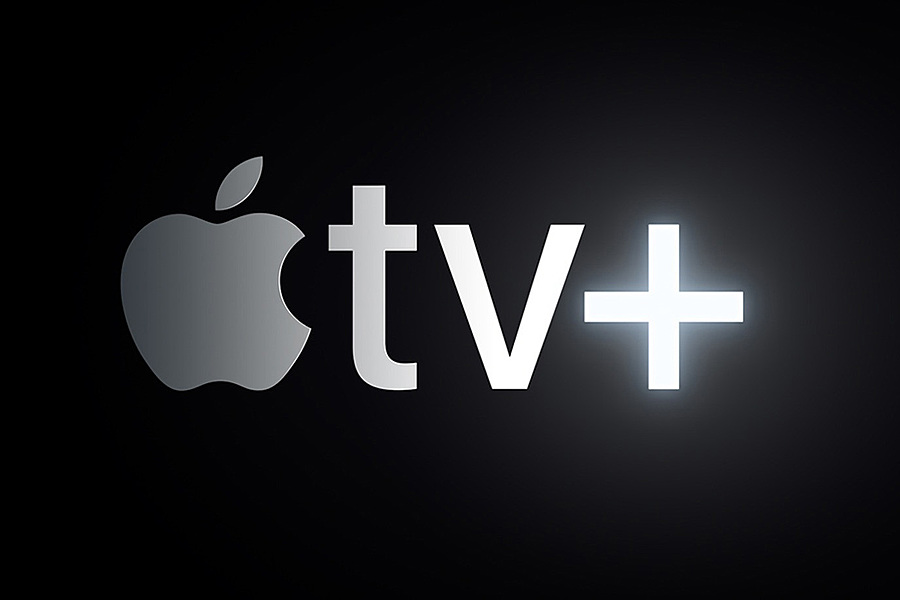 There are a few mindsets one can take on when it comes to streaming services. There's the person who won't subscribe to any, but is fine with using a login from their best friend's boyfriend's cousin. There's the person who subscribes to everything in a constant journey to keep up with the hottest shows. And then there's the person who is more selective. The one who does their research and narrows things down until they land on the right service. If you fit that latter category, this is for you. Below you will find everything there is to know about Apple TV+, from the monthly fee, to the shows and movies available, to how many people can share one subscription. You know, in case your best friend's boyfriend's cousin tries to contact you about a username and password.
Apple TV+ launched on November 1, 2019 with nine shows and movies, and more have been added in the time since. That said, unlike many other streaming services, Apple TV+ only offers original movies and shows, so there still aren't that many options to choose from. (You definitely won't be scrolling and scrolling forever like with Netflix.) But, if you are interested in particular series or films that are on the service, Apple TV+ is the only place to watch them. For some, that could make $5 a month worth it. And, hey, if you've recently bought a new Apple product, you won't even have to pay for a full year.
But there's more information about all of that and much, much more below. Read on to find out the answers to all of your Apple TV+ questions and decide for yourself whether this is the streaming service for you.
In this Story:
What shows can I watch on Apple TV+?
If you're considering signing up for Apple TV+, this is a good place to start. You need to know what you're getting for your money, right? (Or what you're getting for your free trial, but more on that below.)
So far, there are 14 shows on Apple TV+, with many of them already renewed for second seasons and more new series slated for release. The company has also said that "new originals will be added each month." The currently available series are:
Amazing Stories — A reboot of the 1980s anthology sci-fi series of the same name in which various characters have otherworldly and fantastical encounters.
Defending Jacob — A crime thriller miniseries starring Chris Evans and Michelle Dockery.
Dickinson — A comedy about Emily Dicksinson that gives the 19th century poet a modern twist. Hailee Steinfeld stars in the title role.
For All Mankind — This drama explores an alternate history where the Space Race never ended and the Soviet Union put a man on the moon before the United States.
Ghostwriter — A children's show in which fictional characters from books become part of the real world.
Helpsters — Another kids' show, Helpsters is an animated series about problem-solving monsters.
Home — A documentary series that gives a look at "the world's most innovative homes."
Home Before Dark — A mystery series about a young girl who becomes an investigator and opens up a cold case in her new hometown.
Little America — An anthology series in which each episode tells the story of an immigrant in America from a different country.
The Morning Show — A drama about a morning news show in the midst of a sexual harassment scandal, starring Reese Witherspoon, Jennifer Aniston, and Steve Carell.
Mythic Quest: Raven's Banquet — A comedy about the people behind a hugely popular video game from the producers of It's Always Sunny in Philadelphia.
Oprah's Book Club — Oprah Winfrey interviews a different author about one of their books in each episode of this series that brings her famous book club to TV.
See — See stars Jason Momoa and Alfre Woodard and is about a people in a far further where most humans have lost the sense of sight.
Servant — Servant is a horror series from M. Night Shyamalan about a couple who lost their infant son and have replaced him with a doll replica.
Snoopy in Space — It's pretty self explanatory. This children's series is about Snoopy in space.
Truth Be Told — Starring Octavia Spencer, Aaron Paul, and Lizzy Caplan, Truth Be Told is about a podcaster who contributed to a man being put in prison for murder — perhaps wrongfully.
Trying — A comedy about a couple who are trying to have a baby.
Visible: Out on Television — A documentary series about the history of LGBTQ representation on TV.
As of now, there are also several other shows that have been announced and scheduled for release:
Central Park (May 29) — An animated comedy musical about a family that lives in Central Park.
Dear… (June 5) — A documentary series about "internationally recognized leaders" that tells their stories via letters from the people whose lives they've changed.
What movies can I watch on Apple TV+?
Right now, there are only five movies available on Apple TV+:
Hala — A coming-of-age story about a Pakistani American teenager, who feels caught between two worlds.
The Elephant Queen — A documentary about a herd of elephants in Kenya that are forced to find a new home due to a drought.
The Banker — A drama about two African American men fighting for housing equality in the '60s starring Samuel L. Jackson, Anthony Mackie, Nia Long, and Nicholas Hoult.
Beastie Boys Story — A documentary about the Beastie Boys directed by the longtime collaborator Spike Jonze
Here We Are: Notes for Living on Planet Earth — An animated short about a seven-year-old on Earth Day.
Anything else in the works?
Yes. A lot. In addition to all of the shows and movies listed here that are either already streaming or have released dates scheduled, Apple TV+ has other projects in the works, including a deal with director Alfonso Cuaoón, an upcoming series from JJ Abrams and Sara Bareilles, and a drama starring Brie Larson.
Are there only Apple TV+ original shows and films available?
Yes. Unlike many other streaming services, Apple TV+ only streams original content. No plans to change that have been announced at this point.
How much does Apple TV+ cost per month?
Apple TV costs $4.99/month.
Does Apple TV+ offer a free trial?
Yes, and there are a couple ways to go about getting one. Anyone can get a free trial of Apple TV+ by heading to the Apple TV+ site, clicking "Start your free trial," and signing up with a preexisting Apple ID or creating a new one. The free trial lasts seven days, after which point subscribers will be charged the normal rate of $4.99/month unless they cancel.
The second way of getting a free trial is by buying a new Apple device. The purchase of a new iPhone, iPad, iPod Touch, Apple TV, or Mac comes with a free year of Apple TV+. The free trial must be claimed within three months of setting up the new device. After a year, subscribers are on the hook for the $4.99/month fee unless they cancel. More information can be found here.
The third way of accessing Apple TV+ for free is with an Apple Music student plan. According to Apple, "Students enrolled in degree-granting universities and colleges can join Apple Music at a discounted monthly rate for up to 48 months." And, if you sign up for this discounted Apple Music subscription, you can also get Apple TV+ for free for a "limited time". Signing up for an Apple Music student subscription requires users go through a verification process to confirm their student status. More information on signing up can be found here.
Does Apple TV+ offer different subscription packages?
Not really. The primary subscription package is $4.99/month for access to all of the Apple TV+ original series and movies. The only thing that could be seen as a "different subscription package" is the Apple Music student plan detailed above. That said, it has been rumored that Apple is thinking about offering a bundle that could combine Apple TV+, Apple Music, and News+ for one price.
Which devices can I watch Apple TV+ on?
Apple TV+ can, of course, be used with Apple products like iPhones, iPads, and Macs that are updated to the latest iOs, iPadOS, or MacOs. Apple TV+ can also be accessed using Apple TV, a box that plugs into your television set and essentially turns it into a smart TV that is connected to the internet and has an Apple TV interface that can house all of your streaming services and apps. Apple TV boxes can also be used with television sets that are already smart TVs. (The fact that the box and the app are both called Apple TV and the streaming service that does not explicitly require the box is called Apple TV+ is cause for confusion. Just keep in mind: plus sign means we're talking about the streaming service.)
Additionally, some non-Apple devices are compatible with Apple TV+, including smart TVs and other devices from Samsung, Roku, Amazon Fire, and LG. The full list of compatible non-Apple devices can be found here.
All of that said, you do not have to have any particular device at all to watch Apple TV+, because any computer or phone with access to the web will work. If you choose to watch Apple TV+ without using an app, the service can be accessed directly on the Apple TV+ website. If you use the service this way, you won't be able to download episodes or movies.
How many devices can I have Apple TV+ on?
The Apple TV app means that you can login on any of your devices that support it. So, the amount of devices that you, personally, can login to Apple TV+ on is limited only by the amount that you own.
How many people can access one Apple TV+ subscription?
As for how many different people can use one subscription, that's another story. One subscription to Apple TV+ can be accessed by up to six people using Family Sharing. This is a way for groups to share App Store purchases and subscriptions without sharing an Apple ID. Instead, each family member requires their own Apple ID, which are added to a "family group" by one user (the "family organizer"). More information on setting up Family Sharing can be found here.
If you are accessing Apple TV+ via an Apple Music student discount subscription, Apple TV+ can only be streamed on one device at a time.
Can you download shows and movies?
Yes, but only if you are using Apple TV+ through the Apple TV app on an iPhone, Mac, iPad, or iPod Touch. You'll just need to find the show or movie you'd like to download and click the "Download" button. These downloads are then housed in the "Library" section of the app. More info here.
Can I watch Apple TV+ without commercials?
Yes. In fact, you can only watch it without commercials, because Apple TV+ is a paid subscription without ads.
Does Apple TV+ offer a live television package?
Apple TV+ does not include live television. It only includes the Apple TV+ original films and series. You can watch live television via Apple TV — the app and/or the box — if you are separately subscribed to specific channels, another streaming service that does offer live TV, or have a cable subscription. If that's the case, all of these can be housed in the same Apple TV app interface. Read more here.
How do I subscribe to Apple TV+?
So, all your questions are answered and you want to sign up for Apple TV+. To sign up, you'll just need to head to the Apple TV+ website, click "Start your free trial," and follow the steps to sign up, which will include logging in with an Apple ID and entering payment information — if you don't already have a credit card connected to your Apple ID — so that the $4.99 fee can kick in after the trial. If you want to watch Apple TV+ using the app, then you'll also need to download the Apple TV app, which can be found in the App Store. Do all of that and you can get watching, knowing you're one of the most knowledgeable people who has subscribed.