Everything you need to know about Amazon Prime Video
An essential primer on the retail giant's streaming service.
Each product we feature has been independently selected and reviewed by our editorial team. If you make a purchase using the links included, we may earn commission.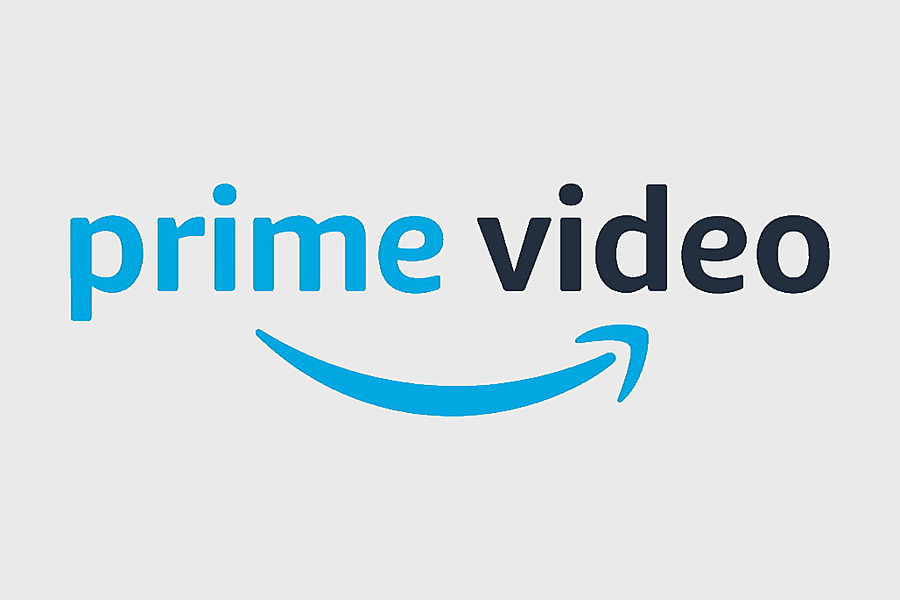 Over the years, Amazon has become a force to be reckoned with not only in online retail, but also in television and entertainment. The retail giant's production wing, Amazon Studios, is now a distributor that boasts buzzy and award-winning content in its portfolio, such as Fleabag, The Marvelous Mrs. Maisel, Manchester by the Sea, and The Big Sick. Beyond these "Amazon Originals," the platform also carries a nearly-endless selection of TV shows and movies that are free for Prime Video subscribers to stream. These titles currently include fan favorites such as Downton Abbey, The Americans, and Sex and the City, and films like Marvel's The Avengers, A Simple Favor, and Mission Impossible: Fallout.
With its incredibly wide variety of content, Amazon Prime Video is one of the top streaming services available. The best way to watch most of Amazon's TV and movie content would be to sign up for Amazon Prime, which also gives you access to all other Prime membership benefits. So if you're looking to find out how much Amazon Prime Video costs, what movies and TV shows you can watch on Prime Video, and other topics on Amazon Prime such as parental controls and downloadable content, check out everything you need to know about Amazon Prime Video below.
In this Story:
How much does Amazon Prime video cost?
The easiest way to subscribe to Amazon Prime Video would be to sign up for Amazon Prime, which comes with all other Prime membership benefits that the retail giant provides. Amazon Prime costs $119 for an annual Prime membership and $59 per year for a Prime Student membership. To sign up for a student membership, you'll need a valid .edu email address. After four years, you'll be automatically upgraded to the full Prime membership, unless you extend your Prime Student status via specific document verifications.
You can also subscribe to Amazon Prime for $12.99 per month, or $6.49 per month for students — a total of $155.88 and $77.88 per year, respectively. Subscribing to just Prime Video is possible too at $8.99 per month, or $107.88 for the whole year (which is $11 cheaper than an annual Amazon Prime membership).
Those who hold valid EBT or Medicaid cards are also eligible to receive Prime benefits at a discounted rate of $5.99 per month for up to four years.
How do I watch Amazon Prime Video?
You can watch Amazon Prime Video on your computer browser by going directly to Amazon's Prime Video website. You can also stream Amazon Prime Video content via the Prime Video app, which is available on smart TVs, Amazon devices (such as the Fire Tablet), streaming media devices (such as the Fire TV stick and the Roku TV stick), gaming consoles (Sony's PS4 and PS3 and Microsoft's Xbox systems), Blu-ray players, and iOS and Android app stores.
What movies are on Prime Video?
Nearly every movie you can think of is available for streaming via purchase or rent on Amazon Prime Video at a range of prices, but Prime Members can watch movies that are "Included with Prime" for free. The easiest way to tell if something is "Included with Prime" would be to look for a small white "Prime" banner on the upper left hand side of a movie's poster on Amazon. Landing pages for each Prime-available movie also include a large "Prime" logo below the movie's description, as well as the words, "Watch for $0.00 with Prime."
Selections in the "Included with Prime" category vary over time (similar to other streaming services such as Netflix and Hulu, where movies come and go), and movies that are soon to be taken off Prime Video will show a disclaimer indicating the date it will be leaving. Popular movies that Prime Video members can currently watch for free include Lady Bird, A Quiet Place, Marvel's The Avengers, and Creed II.
Over the years, Amazon has also started making original movies under its Amazon Studios subsidiary, and its content is made available as "Amazon Originals" that only Prime Video subscribers can stream on Amazon (for free). Amazon Originals include critical darlings such as Late Night, Suspiria, and Love & Friendship, and previous Oscar contenders such as The Big Sick, Manchester by the Sea, and Cold War.
What shows are on Prime Video?
Members who subscribe to Prime Video can enjoy TV shows in the "Included with Prime" category for free. Series that are "Included with Prime" vary over time and currently contain popular titles such as House, Suits, The Sopranos, Mr. Robot, Veep, Parks and Recreation, and The Good Wife. Amazon is also a great source for watching British TV series, with options such as Downton Abbey, Luther, Peep Show, and The Thick of It available to watch for free with a Prime Video membership.
Like its film counterpart, Amazon Studios has also produced many Amazon Originals TV series that Prime Video members can watch for free. Originals that have become commercially and critically successful include The Marvelous Mrs. Maisel, Modern Love, The Man in the High Castle, and Tom Clancy's Jack Ryan, and you can only watch them on Prime Video. Amazon has also purchased the U.S. broadcasting rights to many celebrated foreign TV shows and produced them as Originals, including Fleabag, A Very English Scandal, and Catastrophe, all of which members can stream free of charge.
Does Amazon Prime Video offer different subscription packages?
Yes. Amazon exclusively offers channel subscriptions to Prime members that you can purchase as add-ons to your Prime Video membership, and they give you streaming access to certain channels' movies and TV shows. These channels include HBO, Starz, CBS All Access, Showtime, Epix, Cinemax, Hallmark, and more. Their costs differ, but all of them offer free trial periods.
You can also subscribe to specific programs on Amazon Prime Video, such as PBS' Masterpiece (which includes shows from the BBC, ITV, and more), Britbox by UK's BBC and ITV that comes with classic British series such as Inspector Morse, and the NBA League Pass that lets you watch live and recent games.
Does Amazon Prime Video offer a free trial?
Yes. Amazon offers a 30-day free trial period for its Prime Video memberships, and the same applies for those who subscribe to the all-inclusive Amazon Prime membership. After the trial period, you will be charged for whichever plan to which the trial corresponds.
How do I download Amazon Prime Video?
You can only download specific movie and TV show titles via the Prime Video app on a Fire tablet, or through the Prime Video app for iOS or Android. For the former, simply tap Prime Video on the home screen of your Fire tablet, or go to the Video tab.
To download content on the iOS and Android Prime Video app, start by searching the movie or TV show you'd like to watch offline. If it's available for downloading, you'll see a small download icon on the right hand side of each TV episode, or right under the "Watch Now" banner for downloadable movies. All your downloaded titles will be in the "Downloads" tab of the app, available for viewing without WiFi.
What devices can I download Prime Video onto?
You can download Prime Video content onto iOS and Android mobile and tablet devices, as well as Fire tablet devices. Unfortunately, there is no Prime Video app for laptops and desktop computers, so you'll have to go to Amazon's website to watch Prime Video content online if you don't have a mobile device.
How do I use parental controls on Prime Video?
Prime Video allows for parental controls, but these restrictions will only apply to the device for which they were set up. Microsoft Xbox 360 consoles and Fire TV devices, tablets, and phones have their own parental controls settings that restrict access to certain content, and you can manage these settings directly on those devices.
To set up parental controls, you first have to set up a Prime Video PIN. You can do so via Prime Video Settings > Parental Controls on a computer, or through My Stuff > Settings > Parental Controls > Viewing Restrictions on the Prime Video app for iOS and the Prime Video app for Android.
Once you make your pin, you can then set an age restriction and the devices to which you want to apply this limit. To bypass any purchase or viewing restrictions you've enabled, you will then be required to input the PIN when trying to access restricted content.