YouTube TV Loses Fox Sports Regional Sports Networks
Each product we feature has been independently selected and reviewed by our editorial team. If you make a purchase using the links included, we may earn commission.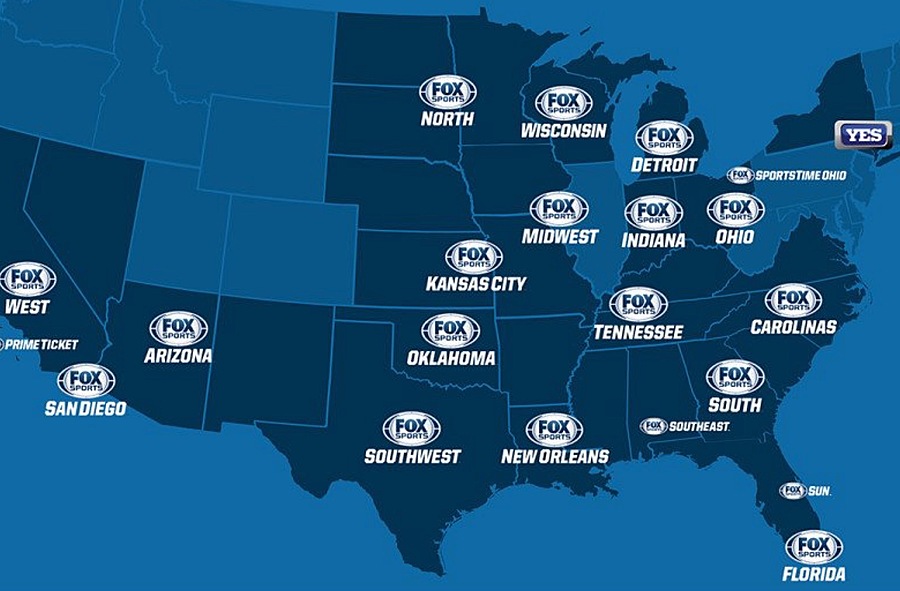 After a short-term extension in March, starting October 1st, it seems that Fox Sports Regional Sports Networks are now gone from YouTube TV for good. The channels that are owned by Sinclair Broadcast Group, were acquired by Disney, after netting them as part of their deal for 21st Century Fox. FOX Regional Sports Networks broadcasts local telecasts of 14 MLB teams, 17 NBA teams and 13 NHL teams.
To customers on Twitter, YouTube TV said:
"To bring you 85+ channels, we periodically renegotiate contracts with content owners. In February, we announced we had negotiated an extension with Sinclair to continue providing FOX Regional Sports Networks (RSNs) through the end of MLB, NHL and NBA seasons.</p>
Now that the seasons are over, that extension is expiring. Starting October 1, 2020, FOX RSNs will no longer be available on YouTube TV. Members that are impacted will no longer have access to Library recordings from the FOX RSNs.</p>
This was a difficult decision made after months of negotiations. We hope we can bring FOX RSNs back in the future. We thank you for your membership as we work to make YouTube TV the best streaming experience. You will receive an email today if you are impacted by this change."
After leaving YouTube TV, your best options to stream Fox Sports RSNs are with Hulu + Live TV ($54.99), which has a 7-Day Free Trial, or AT&T TV NOW ($79.99), which offers it as part of their more expensive Max Plan.
Sinclair has had a difficult time maintaining carriage on Live TV Streaming Services. Last year, the channels were dropped by Sling TV, and in January by fuboTV.
In a statement, Barry Faber, Sinclair's President Distribution & Network Relations, said:
"While we are disappointed that YouTube will discontinue carriage of the RSNs, we remain in discussions in an effort to find a mutually acceptable path to returning the RSNs to YouTube TV.
We intend to keep the public informed as to the progress of these discussions so that YouTube TV subscribers can make informed decisions regarding how to view the extremely popular programming carried on these RSNs."
All Fox Sports RSNs Dropped by YouTube TV:
- Fox Sports Arizona
- Fox Sports Carolinas
- Fox Sports Detroit
- Fox Sports Florida
- Fox Sports Indiana
- Fox Sports Kansas City
- Fox Sports Midwest
- Fox Sports New Orleans
- Fox Sports North
- Fox Sports Ohio
- Fox Sports Oklahoma
- Fox Sports Prime Ticket
- Fox Sports San Diego
- Fox Sports South
- Fox Sports Southeast
- Fox Sports Southwest
- Fox Sports Sun
- Fox Sports Tennessee
- Fox Sports West
- Fox Sports Wisconsin
- SportsTime Ohio
- YES Network