Everything you need to know about SoundCloud
We break down how to use it, the best features to look out for, and which subscription plan to choose.
Each product we feature has been independently selected and reviewed by our editorial team. If you make a purchase using the links included, we may earn commission.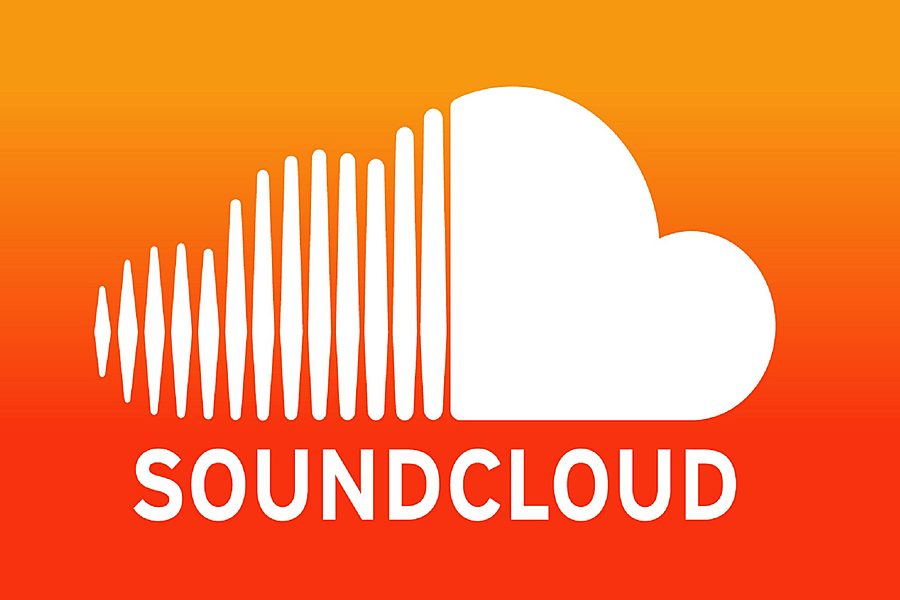 If you've ever wanted to post original music or record a podcast, SoundCloud provides an easy way to get started. Two Swedish creatives founded the platform in 2007 as a way for artists to share their music and collaborate with others across the globe. Now, 13 years later, over 175 million unique users access SoundCloud each month and upload 12 hours of audio to the site each minute. We rounded up everything you need to know about SoundCloud, including how to use it, the difference between listeners and creators, and the subscription plans available.
In this Story:
What is SoundCloud?
SoundCloud is the world's largest open audio platform. It features over 190 million tracks from 20 million creators that users have listened to in 190 countries.
On the platform, users can record and upload sounds to share publicly on the web or privately to select people. You can evaluate your track's performance and interact with listeners in the comments section of your post.
If you're interested in finding new voices, you can follow artists to see their uploads in your feed. You can also save your favorite tracks and playlists for future listening.
How to download from SoundCloud
While not all tracks are downloadable, there are many that you can download onto your device if you have SoundCloud Go. Artists have the ability to enable or disable downloads for listeners through their tracks' "Permissions" tab.
To download a playlist on the SoundCloud app, open the playlist and click the downward arrow next to the likes button. You can also download all of your liked songs by going to your library and clicking the downward arrow next to the shuffle button. To make the songs in your library automatically download, go to your offline listening settings and turn on the save automatically button.
Is SoundCloud free?
The basic version of SoundCloud is free. With SoundCloud Basic, you can upload three hours of audio and safely store it. Creators also have access to stats like how many plays and likes their tracks get. Basic users can customize how their track appears to listeners by changing the style, color, and size of their post.
SoundCloud Pro Unlimited is the platform's premium version that costs $12 per month if billed yearly and $16 per month if billed monthly. With this option, creators get unlimited audio upload time and storage. They can schedule the releases of their tracks and get more specific stats, such as where their top listeners are from and the devices used to play their sounds. Creators also get more customization options, such as deciding whether to turn on comments and choosing five tracks, playlists, or albums to highlight at the top of their profiles.
With SoundCloud Pro Unlimited, creators get access to Repost by SoundCloud, which allows them to promote their tracks, earn money for SoundCloud plays, and distribute their tracks to services like Spotify, Apple Music, and Instagram.
SoundCloud also offers SoundCloud Go for $4.99 per month, which allows users to listen without ads and save tracks for offline listening. The Go+ version offers the benefits of Go as well as high-quality audio and access to the platform's entire catalog of sounds for $9.99 a month. If you have Pro Unlimited, you can get Go+ for half off.
How to use Soundcloud
SoundCloud allows you to either create your own sounds or listen to other people's audio. You can start an account for free or sign up for one of the subscription plans. Once you have an account, click on the upload tab on the top right of your screen to upload your first recording. You'll give the audio a title, description, and genre, and you can decide if you want it to be public or private.
To discover other users' sounds, you can search a specific name or phrase at the top of the screen or browse the categories on your home page, such as Top Playlists and New Arrivals. Once you begin liking songs and albums, those recordings will fill up your music library. You can also follow creators so that their new uploads appear on your feed.
How does SoundCloud work for artists?
SoundCloud Pro Unlimited is geared toward artists, while SoundCloud Go is geared toward listeners. Pro Unlimited gives artists the freedom to schedule their releases, customize their pages, and gain insights on the listeners interacting with their sounds.
SoundCloud Pulse is another helpful tool for artists. It's a companion app to SoundCloud that allows you to reply to comments on your tracks from your phone, get real-time stats on the performance of your posts, easily share your sounds, follow other users, and edit track details even after you've posted them.
Does SoundCloud have ads?
Both SoundCloud Basic and Pro have ads. The only way to listen ad-free is to sign up for SoundCloud Go or Go+.
Does SoundCloud have a listening limit?
SoundCloud doesn't have a listening limit. With SoundCloud Basic and Go, users have access to over 120 million tracks, with another 30 million tracks available as previews. On SoundCloud Go+, users have access to all 150 million+ tracks on the platform without previews.