Everything you need to know about Apple TV
Each product we feature has been independently selected and reviewed by our editorial team. If you make a purchase using the links included, we may earn commission.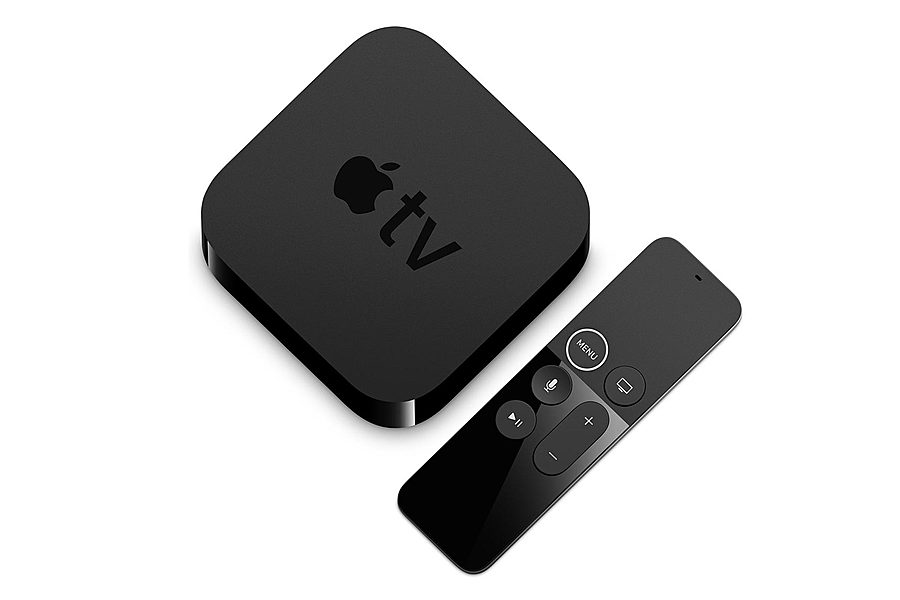 Apple TV. The Apple TV app. Apple TV+. Apple TV Channels. Apple TV x Windows 95: A Collab for the Ages. Okay, fine we made that last one up. The point is, Apple is offering a lot when it comes to TV, and the names of the devices, services, and apps all sound pretty much the same. So, if you're trying to figure out what's going on, along with everything you need to know about the Apple TV device, then you've come to the right place.
In this Story:
The basic story is this: Apple TV is a device that connects to a television and serves as an interface for streaming movies and TV shows and playing games. It basically makes non-smart TVs into smart TVs and makes smart TVs into places where Apple fans can store all their apps.
Then, there's the Apple TV app, which can be used on a wide variety of devices from iPhones to Macs to iPads, and houses streaming apps, Apple TV Channels, and Apple TV+.
Then, there's Apple TV+, Apple's streaming service with all the company's original series and movies.
Today, we're focusing on Apple TV, a small box that plugs into your TV. Everything else will fall into place.
How to set up Apple TV
To set up your Apple TV, you'll need an internet connection (either WiFi or through an ethernet cable), a TV with an HDMI connection, an HDMI cable, and a high-definition or 4K TV. The HDMI cable is not sold with Apple TV. You have to purchase one separately or use one you already have. Apple has cables available for 4K TVs. If you are using an ethernet connection rather than WiFi, you'll also need your own ethernet cable.
Once you have everything you need, the instructions are pretty simple: You connect the HDMI cable to the Apple TV device and TV, then connect the power cord to the device and an outlet. If you aren't using WiFi, you also connect the ethernet cable from your internet router to the device. Then, turn on your TV and select the HDMI connection on the menu. You'll then be prompted by instructions on-screen to finish the process, including signing in and setting up the internet connection.
The full Apple TV user guide is available here.
What apps can I have on Apple TV?
There are many, many apps that can be downloaded through Apple TV's App Store. To name just a few: Apple Arcade, Apple Music, Apple TV+, Disney+, Hulu, HBO Now/HBO Go, Amazon Prime Video, ESPN+, NBC Sports, CNN, Netflix, YouTube, and Masterclass. Of course, many of the apps require separate, paid subscriptions. Just because you paid $150 for Apple TV, that doesn't mean that Netflix is now free.
Making things a little more confusing, there are also Apple TV Channels that can be accessed through the Apple TV app. (The app is available not just on Apple TV, but other devices such as iPhones and iPads.) These channels include CBS All Access, Epix, Showtime, Starz, BET+, Brit Box, and more. While these still require paying a fee, you can watch them in the Apple TV app rather than downloading a separate app.
What can I watch on Apple TV?
You can watch shows and movies from any streaming or cable service that you are subscribed to and which has an Apple TV app. Got a Hulu subscription? You can watch it on Apple TV's Hulu app. Subscribed to Disney+? Download the Disney+ app and get streaming. Apple TV is also compatible with some live TV and cable providers, such as YouTube TV, Spectrum, and AT&T TV Now. Plus, you can buy or rent from a selection of thousands of movies.
There's also the Apple TV+ streaming service. With the purchase of a new Apple device — Apple TV included — users get a free year of Apple TV+.
Where to buy Apple TV
Apple TV can be purchased directly through the Apple site, through another retailer like Best Buy or Target, or secondhand through sites like eBay.
If you purchase a new Apple TV device, there are three options: Apple TV HD with 32GB of storage space is $149. Apple TV 4K with 32GB of storage is $179. Apple TV 4K with 64GB of storage is $199. The Apple site itself also sells refurbished devices at lower prices.
According to Apple, if you plan to use Apple TV "primarily to stream movies, TV shows, and music or to play a few apps and games" then 32GB should be enough space. If you are likely to have a lot of downloads (for instance, a bunch of big games), then 64GB may be best.
As for the HD versus 4K resolution options, the Apple TV HD is marked as being compatible with HD TVs, while the Apple TV 4K is compatible with HD and UHD (ultra high-definition) TVs. So, you can use an Apple TV 4K with an HD television, but it won't make your TV into a 4K set. According to Apple, "If you have a 4K HDR television, you can get the most out of shows and movies optimized for a much higher resolution."
Is Apple TV worth the price?
If you want to use streaming apps on your TV and don't have a smart TV or another device that essentially turns your television set into a smart TV, then Apple TV might be worth it. That said, there are other streaming devices out there (Roku, Amazon Fire TV Stick, Xbox, etc.), some of which cost less than Apple TV or are compatible with Android smartphones, if that's a concern for you. But if you want something that is most easily compatible with your other Apple devices, Apple TV could be the right choice.
How to download apps onto Apple TV
Apps can be downloaded onto Apple TV through the App Store, which is listed on the Apple TV home screen. To find the app you're looking for, you'll just need to search the App Store or browse the featured apps. When you find the app you want, click "Buy" for apps that have a fee or "Get" for free apps. This will start the download. To buy an app, you'll need to have an Apple ID connected with billing information.
How to mirror Apple devices onto Apple TV
Apple TV can be used to mirror other Apple devices or AirPlay content from them. This means, for example, that an iPad screen can appear on your TV (mirroring) or that a video from an iPhone can be shown on the TV (AirPlay).
To mirror another Apple device on Apple TV, both the Apple TV and the device (iPhone, iPad, iPod Touch, Mac) will need to be connected to the same Wi-Fi network. Then, for an iPhone, iPad, or iPod Touch, open the Control Center, tap on the Screen Mirroring icon (the two little overlapping rectangles) and select "Apple TV". You may need to enter your AirPlay password.
To mirror a Mac screen, click the icon of the rectangle on top of a black triangle in the upper right corner of your Mac screen. Then choose your Apple TV. Again, you may need to enter a password.
You can also AirPlay content from your device, which involves opening the video or audio that you want to play through Apple TV and then selecting AirPlay and your Apple TV. More information on AirPlaying and mirroring is available here. More information on AirPlaying audio can be found here.
How to charge the Apple TV remote
The Apple TV remote — also known as the Siri remote — can be charged by plugging the remote into a computer using the lightning to USB cable that is included with the purchase of Apple TV. (Of course, this also requires that your computer have a USB port, which not all Apple laptops do.) Alternatively, the lightning-to-USB cable can be connected to a USB power adapter, such as one that came with an iPhone — an adapter is not included when you buy Apple TV. The remote takes 2.5 hours to charge completely, and you'll know when you need to charge it because an alert will appear on your TV screen while Apple TV is on.
Hopefully, this is all it takes to have you successfully watching TV. Apple's products and services might have confusingly similar names, but watching a show shouldn't be hard.