The cut is featured on her new LP of the same name, out Sept. 29
Kevin Winter/Getty Images
With her 2013 foam-finger twerkfest an increasingly distant memory, Miley Cyrus came back to the MTV VMA stage Sunday night for a less outrageous but still flashy performance of "Younger Now," from her upcoming LP of the same name.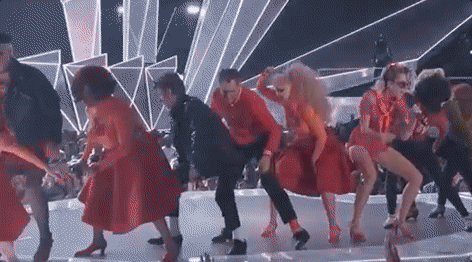 Earlier this month, Cyrus bailed at the last minute on her slated Teen Choice Awards performance, citing her "unrealistic schedule," but things ran smoothly during Sunday night's broadcast. Dressed in hot pink outfit and flanked by a crowd that included several AARP-eligible dancers, she treated the crowd at Los Angeles' The Forum to the latest taste of her sixth album, out Sept. 29.
Younger Now is Cyrus' first album since her psychedelic team-up with the Flaming Lips in 2015, Miley Cyrus & Her Dead Petz. Now, the 24-year-old is hearkening back to the sounds of her Music City upbringing. Lead single "Malibu" offered fans a surprisingly understated ode to the California outpost Cyrus and her fiance Liam Hemsworth call home, while the title track pairs dramatic atmospherics and dreamy guitars for a celebration of youthful innocence and levity.