Santiago Felipe/FilmMagic; Inset: VH1
Like a fierce and fabulous version of Bloody Mary, if you chant "Miss Vanjie" three times, Vanessa Mateo will appear behind you in the reflection of your makeup mirror. Or at your movie premiere. Or, hell, in the cut of your next movie itself.
Yes, Vanessa Mateo's iconic exit on RuPaul's Drag Race continues to haunt the series' ongoing tenth season (seriously, she's been referenced in all eight episodes since her March 22 elimination), but the spirit of Miss Vanjie could soon waft outside the confines of reality TV and into a theater near you.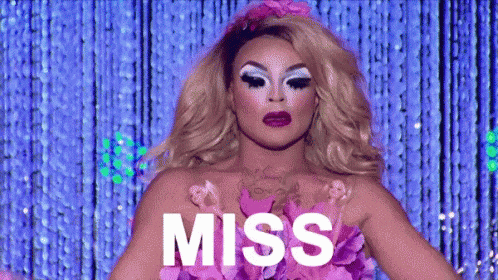 Making a surprise appearance Sunday night at RuPaul's DragCon Los Angeles, Mateo crashed the debut screening of fan-favorite Drag Race champion Bianca Del Rio's upcoming film, Hurricane Bianca: From Russia with Hate, inside the city's Downtown Independent theater.
"I heard my name!" Mateo shouted from the back of the theater shortly after Del Rio uttered the notable "Miss Vanjie" catchphrase.
Like a ghost answering the call of an inquisitive medium, Mateo materialized from the darkness while chanting her name over and over as the audience cheered.
"Miss Vanjie, Miss Vanjie, Miss Vanjie… tag-teaming with Miss Shangie! Get these cookies, baby," she continued, referencing Del Rio's Hurricane Bianca costar (and RuPaul's Drag Race All-Stars 3 contestant) Shangela, who also sat alongside the film's cast and crew for a post-screening panel. "I heard my name and… b— I'm here. What's the tea, b—? I done stole the mic."
Event moderator (and fellow Drag Race graduate) Mrs. Kasha Davis then asked Mateo if she'd be interested in acting opposite Del Rio in a third Hurricane Bianca film, following in the footsteps of show personalities like Darienne Lake, Katya, Willam, and Alyssa Edwards — all of whom have supporting roles in the first film and/or its impending sequel.
"B—, I'll make sure I'm available. S—, what the f—," Mateo responded. "Girl, I'm the first one out [from season 10], I'm taking any f—ng thing."
Hurricane Bianca: From Russia with Hate is set for release on Friday, May 18. Watch Miss Vanjie crash Del Rio's premiere above.