During her opening monologue for her fifth time hosting Saturday Night Live, Melissa McCarthy gave one audience member a Mother's Day present that will be hard to top.
McCarthy began her monologue by paying tribute to the mothers in the audience, inviting them to stand and receive applause. "Every single one of these ladies who stood up have not been to the bathroom alone since they gave birth," she joked. "All of our purses are filled with cracker crumbs and weird old Purell bottles."
RELATED: Saturday Night Live's 25 All-Time Best Characters
Then, she plucked one lucky mom in the audience, named Joan, to join her on an impromptu behind-the-scenes tour of the SNL studio, guiding her past the quick-change room, the page desk, and celebrities Ryan Reynolds and Blake Lively backstage. Also spotted: the SNL hallway llama. The tour culminated on stage, where Joan joined McCarthy to close her monologue.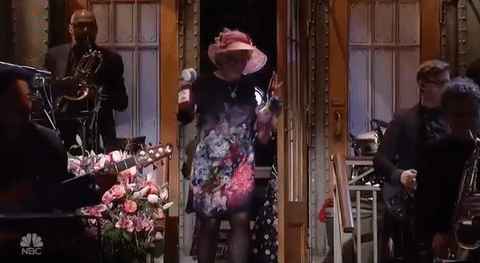 Watch the tour in the video above.