Kevin Winter/Getty Images
Ed Sheeran delighted fans performing "Shape of You" at the 2017 MTV Video Music Awards on Sunday.
Sheeran was joined on the track briefly by Lil Uzi Vert, and then the pair phased into a duet of "XO Tour Llif3," which won Song of the Summer earlier in the evening.
The hit singer-songwriter certainly pleased Noah Cyrus, Pink, and Ellen DeGeneres, who were seen singing along.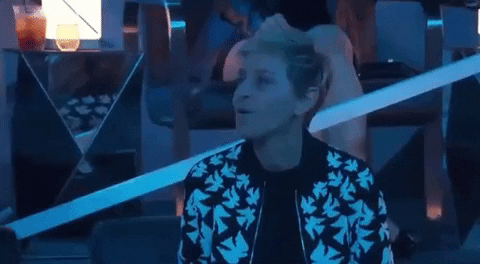 Sheeran was among the first crop of performers MTV announced in early August, and he delivered one of his characteristically smooth and compelling musical performances.
The British artist received three VMA nominations this year, including the inaugural "Artist of the Year" category which has replaced the gendered "Best Female/Male Video" categories.
These nominations and Sunday's performance mark more highlights in what has been a banner year for Sheeran. In January, "Shape of You" became his first single to top the Billboard Hot 100. It remained at number one for 12 non-consecutive weeks and has spent 31 weeks and counting on the chart overall.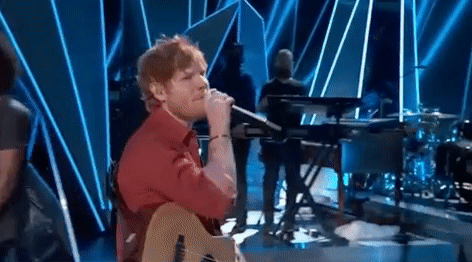 Also in January, "Castle On The Hill" entered the same chart at No. 6, making Sheeran the first artist in Hot 100 history to achieve simultaneous top 10 single debuts.
His third album,  ÷ (pronounced "divide"), debuted in March and quickly shot to the top of the Billboard 200 album chart, becoming Sheeran's second No. 1 album.
It also broke numerous Spotify records, with the highest number of first-day streams for an album, finishing the day with 56,727,861 streams — nearly twice the amount of the previous record holder, The Weeknd's Starboy (29 million). Sheeran also nabbed the title of Spotify's most-streamed artist over the course of a single day; his music collection was streamed 68,695,172 times the Friday of the release. Additionally, all 16 tracks off the record rose to the Spotify Global Top 50 chart, thanks partly to his popularity in international markets. The songs also topped Spotify's Top 50 chart in the U.K.
Back in February, Sheeran performed a one-two television punch, performing on Saturday Night Live and then taking to the Grammy stage less than 24 hours later to perform "Shape of You."
Following the VMAs, he will continue his North American tour through October.